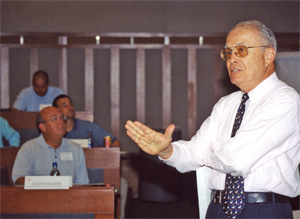 The Ackerman Company is a management advisory service that specializes in warehousing and supply-chain management.
We help you to monitor warehouse performance, evaluate merger and acquisition opportunities, market warehouse services, select optimal warehouse sites, and construct efficient warehouses.
Our services include space planning, litigation support, training for warehouse managers and supervisors, and intelligent analysis of present and future needs.
KEY SERVICES
Executive coach

Trusted advisor

Published author

Expert witness

Warehouse diagnostician

Site evaluator

Merger and acquisition analyst

Supply-chain management

Public speaker

Educator
CURRENT PUBLICATIONS
Lean Warehousing

Auditing Warehouse Performance

Warehousing Profitably

Warehousing Forum (newsletter)

Warehousing Tips
KENNETH B. ACKERMAN
President of The Ackerman Company
2041 Riverside Dr., Suite 204, Columbus, OH 43221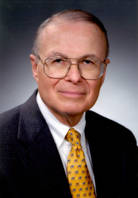 Ken Ackerman has been active in logistics and warehousing management for his entire career. Before entering the consulting field, he was chief executive of Distribution Centers, Inc., a public warehousing company which is now part of Exel Logistics USA. In 1980, Ackerman sold the company and joined the management consulting division of Coopers & Lybrand. In 1981, he formed the Ackerman Company, a management advisory service.
Ken is editor and publisher of Warehousing Forum, a monthly subscription newsletter. His newest books are Lean Warehousing and Fundamentals of Supply Chain Management, both published in 2007. His other recent publications include Auditing Warehouse Performance and Warehousing Tips. Harvard Business Review published "Making Warehousing More Efficient," co-authored with Professor Bernard J. LaLonde. The New York Times published his bylined article "Just In Time, Right For Retail." He is the author of numerous other articles dealing with warehousing and management.
He has the following educational and professional credentials:
B.A., Princeton University
M.B.A., Harvard University
Council of Supply Chain Management Professionals - Past President
Warehousing Education and Research Council - Founder
Ken Ackerman has provided management advisory services to companies throughout the world. These clients include manufacturers, wholesale distributors, retailers, warehousing firms, carriers and trade associations. He has provided advisory support to several consulting firms. In addition to advisory services, he has conducted training seminars on warehousing. He has served as a speaker at many conferences. His fluency in Spanish enables him to lecture and consult in that language.
In 2002, Ken Ackerman was honored by Warehousing Education and Research Council (WERC) with a lifetime membership. He is the first person ever to receive similar recognition from three different organizations: CLM, IWLA and WERC. He received the Distinguished Service and Leadership Award in 1999 from International Warehouse Logistics Association and had earlier received the Distinguished Service Award from Council of Supply Chain Management Professionals. He is an honorary life member of the Ohio Warehousemen's Association and a former director of American Warehouse Association. In civic activities, he was chapter chairman for Young Presidents Organization. He is past president and founder of the Wellington School, former officer of Columbus Association for the Performing Arts and past president of Opera Columbus. In addition to logistics activities, Ken Ackerman serves as a chair in Columbus for Vistage International, the world's leading chief executive organization.